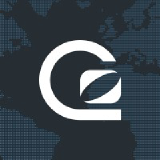 Gosquared
Turn visitors into customers with live chat and CRM software guaranteed to increase conversion.
Revenue
$600K
Annual Revenue (ARR)
$50K
Monthly Revenue (MRR)
CEO
Things
Favorite online tool
—
Advice for 20 year old self
Apply to "Top 100 Fastest Growing B2B SaaS Companies"
Every year we publish a list of the fastest growing B2B SaaS Companies. The list gets published to over 10,000,000 readers who are in the business, venture capital, startup, private equity, and b2b SaaS worlds. Deadline to apply is October 1st.
Apply Now